Plantar Fasciitis treatment presents a complicated challenge.  Once we break a case down into the different aspects of the kinetic chain – from spine to foot – we can get a window into why the pain in the heel or pain in the foot is occurring.
First Steps In Plantar Fasciitis Treatment
As anyone who has suffered with plantar fasciitis can attest, pain may be near constant, in the morning only, or after certain physical activity. This however does not change the way that we study and treat the pain in the foot or heel.  First steps for treatment include a foot brace, cortisone injections, or a frozen water bottle.
Next Steps . . .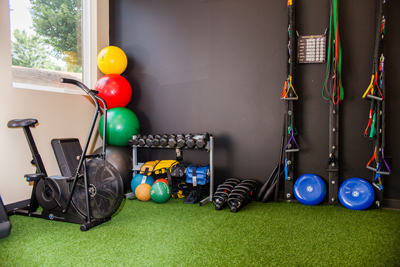 With further investigation however, we often find that the big toe and the foot are key in plantar fasciitis treatment.  The hip and glute might also be a good place to explore since the foot can flatten the arch during walking and can play a major role in the foot pain.  A video slow motion test from all angles in our offices can determine how the foot is moving during walking.  When this is completed, along with functional movement testing, you can get a more complete picture of what exactly is occuring.
From there, plantar fasciitis treatment can include any of the following in our offices: Active Release Technique, Graston Technique, cupping, dry needling, rehabilitation, Class 4 hot laser, Acoustic Sound wave treatment with the Piezowave2 device, and other myofascial techniques.
Will This Treatment Help You?
Plantar fasciitis isn't always easy to diagnose as the symptoms are similar to a number of conditions. This makes its diagnosis difficult using "Doctor Google" or "YouTube University."
At Dynamic Spine and Sports Therapy, we can help not only diagnose your issue, we can work up a plan to get you relief. Tell us more about what you're experiencing.