A diagnostic medical sonography – or diagnostic ultrasound – may be used by our RMSK Certified Chiropractor to diagnose an array of conditions. The images taken can provide valuable information for diagnosing and directing treatment for many conditions, injuries, and diseases.
There are two different scans our office provides: focused and complete scans. A focused scan views singular or multiple structures within a region such as the achilles tendon. A complete scan constitutes an entire joint scan.
Scannable Conditions
Tendonitis
Bursitis
Nerve Entrapments
Patellar Tendon Disorders
Muscle Strains
Soft tissue, ligament, and tendon rips, tears, breaks, and sprains
Heel Fat Pad Syndrome
Plantar Fasciitis / Fibromatosis
Ganglion Cyst
Joint Swelling
Carpal Tunnel Syndrome
Tennis Leg
Tennis Elbow
Golfers Elbow
Occult Fracture Detection
Quadriceps Tendon Disorders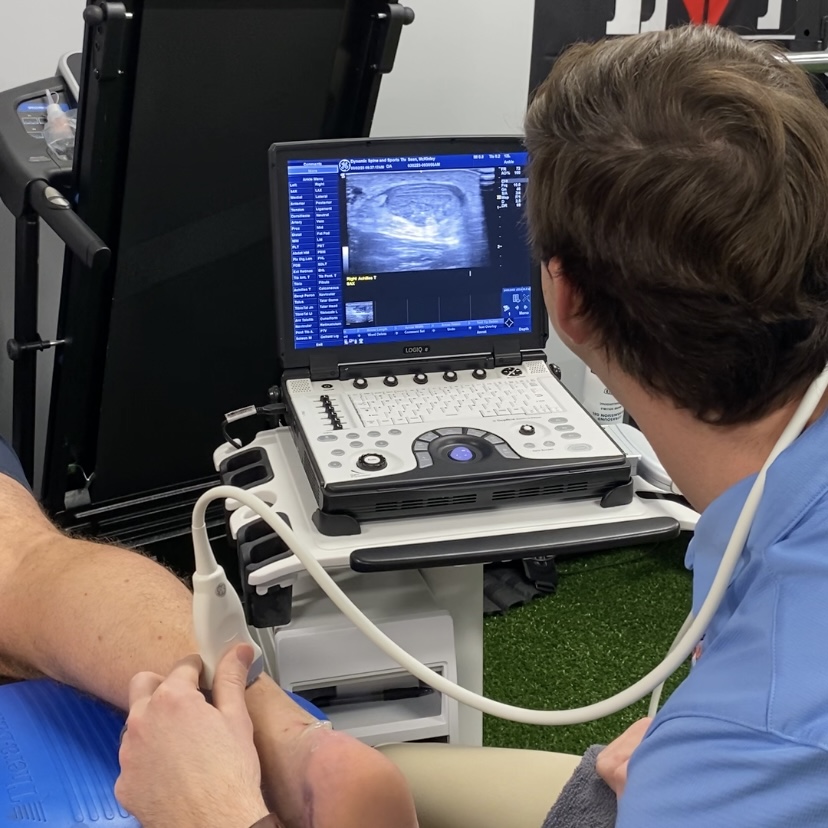 . . . And many more.
Watch Dr. Allison Perform a Diagnostic Ultrasound
Schedule A Diagnostic Ultrasound Appointment
You can have your diagnostic ultrasound taken care of by the only Diagnostic Medical Sonography Certified Chiropractor in the state of Georgia. And, our ability to schedule an appointment within 48 hours of calling means quick turnaround to get results to you or your physician.
To set up an appointment, please call 470-236-5724. Or, use our online form to reach out to our Atlanta office for this service.